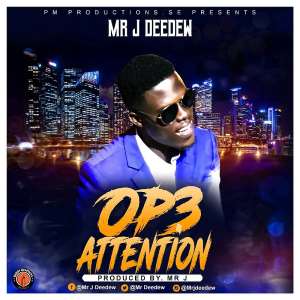 Oh my God this is another mind blowing from your undisputed artiste MR J DEEDEW.
if you could remember Mr J Deedew is the Ghanaian who claimed joining illuminati is better going church.
OP3 ATTENTION proves to be one of the trending songs on our music chart.
Without writing much just click on Download and your copy of the tune now.