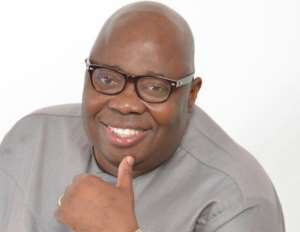 Director of Movies for Ice TV, Samuel Asare Owusu, has disclosed that Ghanaians have since last night declared unflinching support for the television station after reports emerged that some broadcasters have petitioned the National Media Commission against the TV station.
According to Asare Owusu, he has received countless number of text messages in solidarity with the station and he is ready to share the messages to prove his claims.
The director of movies was speaking to the host of Abusua Nkommo, Kwame Adinkrah, while reacting to a petition filed by two private citizens against his station for showing explicit content on TV at late night hours.
Ace broadcasters, Tommy Annan-Forson and James Oberko, want the National Media Commission to take an action against the television stations that telecast pornographic materials.
But Samuel Asare Owusu told Kwame Adinkrah that "I am disappointed at these two people who should have known better but decided to act ignorantly."
"We have not breached any law by showing those contents, it is just a guidelines and Kwame, as I am talking to you, local television stations are showing telenovelas this morning and at all hours of the day these are foreign TV programmes that have gradually destroyed our morals."
"I was expecting these two people to petition against those explicit foreign telenovelas that are shown in the morning, after and evening when kids are watching. If they had done a brief research, they would have known that we show our movies at late hours, sometimes from midnight going by which time every responsible parent will ensure the kids are asleep," he argued.
"It will surprise you to know that since yesterday, Ghanaians, prominent and responsible Ghanaians, have called and texted to show support urging us on to do more," Asare Owusu revealed.
"Even this morning, someone called to tell me he is on honeymoon with the wife and if it's possible, we should show such contents this morning," the director told Kwame Adinkrah.
Samuel Asare Owusu has, however, denied that Ice TV is owned by Bishop Daniel Obinim. He said ownership and full operation of the TV station will soon be outdoored.